We offer Free Consultations.
Cost of Treatment
A lot of patients ask us: Are braces expensive? Can I afford braces or Invisalign? Would my insurance cover it?
Don't stress about the cost, we have you covered! At our office, we understand how important it is for you and your family members to get the best value and quality of braces. You have our pledge that we will do everything possible to make braces affordable for you. We do this for our patients by setting up customized, affordable, and flexible monthly payment plans that fit our patients' budgets. But before we quote any fees, our office always offers an initial consultation for FREE.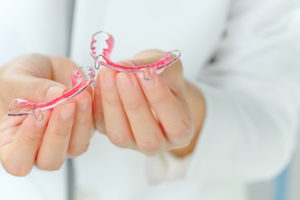 By scheduling a FREE consultation, you have absolutely no obligations. The consultation allows us to evaluate your bite and to discuss our findings with you.
While there is no standard price for braces because treatments vary in time and complexity, an average fee at our office for clear or traditional metal braces or Invisalign treatment ranges between $2,500 and $5,500. All fees are paid out over time with small initial payments and affordable monthly payment plans that are created just for you to work within your family budget.
At our office, we offer the finest possible products at reasonable costs. After the initial free consultation, you are welcome to shop around and compare our services with our competitors. You will then find that other orthodontists charge much more for the same exact quality and service that you will receive at our office. (Some even go as far as charging over $10,000!)
We offer family discounts up to 10% and we also offer 10% discounts on payments that are made in full and upfront.
We accept all insurances and or will work with you to get the maximum benefits available from your insurance plan.
If you are not sure if your insurance covers braces, give us a call and come in for a FREE, no-obligation consultation to find out your benefits, coverage, and options.
You will need to take good care of your teeth
Treatment does not end when braces are removed, we continue to see our patients free of charge, to make sure that their teeth stay straight and that their retainers are working properly. These visits are included in our agreement.
Keep in mind, teeth shift as we get older and the only way to keep them straight is to wear your retainers.
So, what types of retainers will you be getting?
The types of retainers you will have all depend on your initial problem.
At our office, we recommend permanent bonded retainers at least on the lower front teeth. It is the lower teeth that are the most susceptible to shift after treatment. This type of retainer is glued in on the back of your teeth and is not visible to others. The permanent bonded retainers are safe for your teeth and can always be removed by a dentist. The only disadvantage of this type of retainer is that it is difficult to floss (in this case, we recommend for you to use super-floss and a Waterpik to clean between your teeth).
Occasionally, we use permanent bonded retainers on the upper front teeth in addition to the lower front teeth. This will keep them from moving after active treatment with braces or Invisalign.
Aside from a permanent bonded retainer, there are two other types of retainers that are quite popular.
The Hawley retainer is made of acrylic and metal. The acrylic goes behind your teeth and up against your upper palate. The metal bar is placed in front of your teeth. This type of retainer is visible to others and it is removable. This is the biggest disadvantage of these types of retainers — the retainer is supposed to be worn all of the time except when eating and brushing your teeth. The Hawley Retainer is long-lasting and it is adjustable. This retainer is meant to be worn full-time for the first year. After that, you can begin to wear the retainer only at night time for as long as possible.
An Essex Retainer comes in clear plastic and looks like an Invisalign aligner tray. This type of retainer is not visible and is worn full time for the first week. After that, the retainer can be worn only at night time.
Sometimes, depending on the case, the doctors at our office will give you both types of retainers — the permanent bonded retainer for 24/7 protection and the Essex Retainers that are only supposed to be worn at night for extra protection. More information on this website